Food relief with choice and dignity.
Join us in using food to aid victims of sex-trafficking.
ABout the project
1 Million Meals will have served 12.3 million meals & 253,200 hygiene products to 151,019 women and 253,773  children in over 85 locations by June 30th, 2021. We have provided weekly food ration & hygiene packs of masks, soap, basic medicine & sanitary pads for 404,792 adult women & their children and will continue to provide more. This project is ensuring basic survival till the government comes up with a plan beyond the lockdown. We began on March 27th, 2020 with 800 families and had to scale up to 123,206 families by June 30th, 2021. 
how
Our Community Mobilisers are women from the communities. This makes our design and implementation a collaborative process. The women work together to address each other's needs. They have extensive experience in the communities and know the locals very well. It helps Apne Aap to organize resources and identify beneficiaries based on feedback from the community.
Our volunteers and field members are able to communicate clearly and listen to the needs of the families and help them throughout the lockdown period and beyond. They are trained in communication, strategy and public outreach. This will help us in creating a support network of partner organizations and individuals to help us in implementing the project.
The price of every meal and hygiene kit for a family of 4 is one US Dollar.
Impact
The project ensures the survival of 404,792 children and women during the Covid-19 lockdown and beyond, by preventing starvation. It gives time to work with partner organizations, friends, well-wishers & the government to develop a long-term strategy to rehabilitate the victims of sex-trafficking.
future plans
The socio-economic impact of the crisis is going to continue and stretch into the future. We are already planning projects for transit housing, loans and training for the women and their children.
Why donate to provide food relief to victims of sex-trafficking during Covid-19?
The coronavirus outbreak has been particularly harmful for victims of sex-trafficking, experiencing lost income—not to mention the risk of infection.
Victims of sex-trafficking are being pushed by pimps to:
Take on violent gigs for online pornography;
Depend on money lenders for loans against exorbitant interest;
Succumb to indignity, brutality and discrimination by public health officials distributing food;
Offer up their "infection-free" children for abuse.
Victims of sex-trafficking are normally trafficked between the ages of nine and thirteen.
As a result they face unique challenges:
They have no documents, so they are not eligible for government benefits like food rations or transit housing.
They have no "official" employer who will look after them during the Covid-19 crisis.
They are at higher risk of infection as many jobs—like stripping, escorting, and massage work—require in-person gatherings and physical intimacy.
Socially Distancing means a death to the industry. It may also mean a death to its hapless victims, who desperately need housing, small loans and  skill training to bounce back. Another life is possible. 
Here are a few ways that 1 Million Meals helps
When you are hungry, do you want food or a pile of used clothes?
Food ensures physical, psychological and emotional well-being, so that victims can think clearly and overcome their own challenges.
When a pimp tries to buy your baby and you and all your children are starving, what choice do you have?
Food enables a choice. It reduces your vulnerability and dependence on the pimp
What is your most basic need, while trying to build a new life?
Food security has the strongest impact on debt avoidance, stress reduction, and improvement in living conditions.
Even the UN warns of the impending hunger crisis among the most vulnerable in India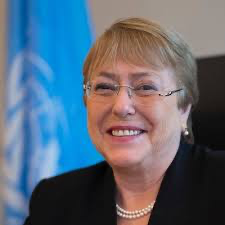 Michelle Bachelet, UN High Commissioner for Human Rights says:
"The lockdown in India represents a massive logistical and implementation challenge given the population size and its density and we all hope the spread of the virus can be checked," said Ms. Bachelet.
And while welcoming steps to address the deadly crisis, she noted the importance of ensuring that measures responding to COVID-19 are "neither applied in a discriminatory manner nor exacerbate existing inequalities and vulnerabilities."
Do you implement the program yourself or partner with other organizations?
We manage the full transfer process, end-to-end. We partner with other organizations to improve our technology and data but our team directly manages each stage of the transfer process.
Why not give the gift of choice?