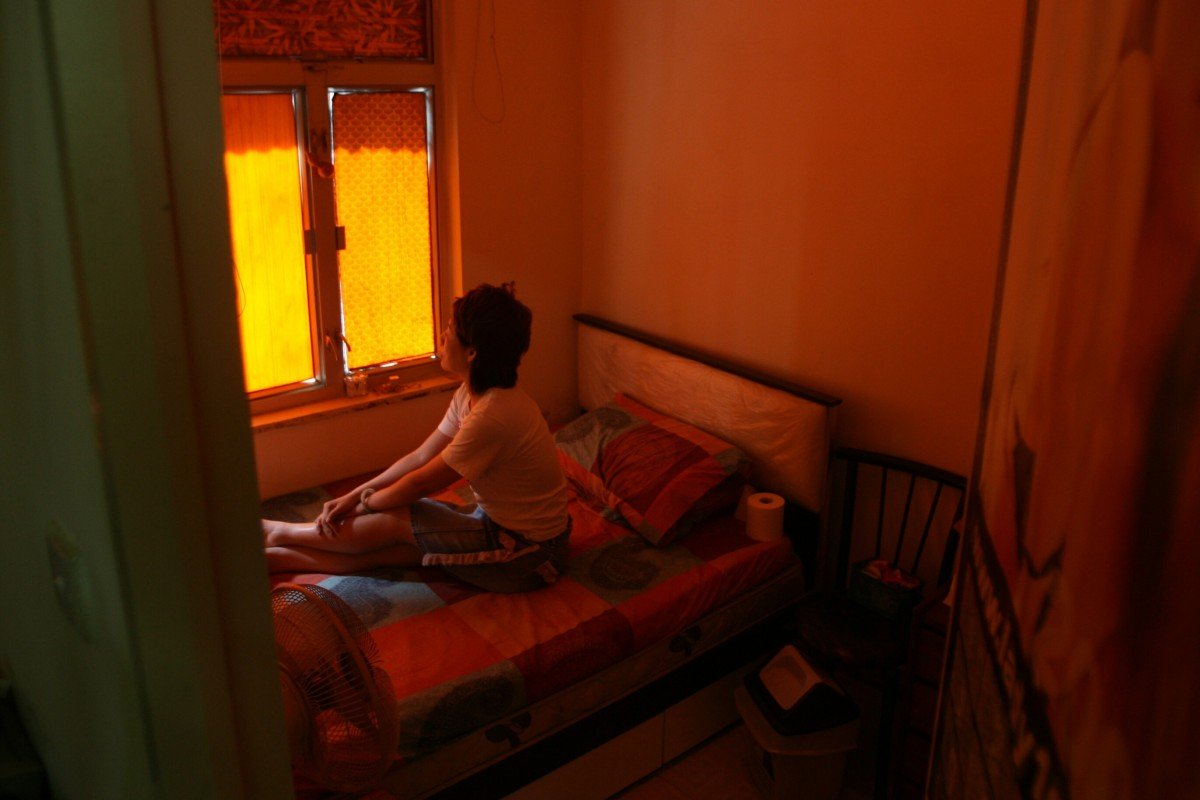 Coronavirus: 'I don't want to infect my children,' says Hong Kong sex worker
Raquel Carvalho | Published: 6:00pm, 18 Apr, 2020
Cici, a mother of two young girls, has been a sex worker in Hong Kong for about four years. But she is now struggling to make ends meet in one of the most expensive cities in the world.
"I never experienced such poor business," says Cici, who is in her 30s.
Since January when the first case of the novel coronavirus was discovered in Hong Kong, residents have embraced social distancing, with many staying in their homes and rarely venturing out. That has led to a dramatic drop in Cici's daily wages.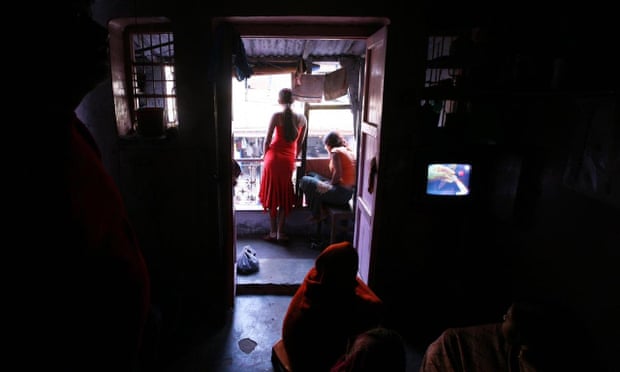 'They are starving': women in India's sex industry struggle for survival
@HemaRamaprasad | Wed 29 Apr 2020 02.45 EDT
Exclusion from government Covid-19 relief has left many reliant on private food donations, as fears raised over protection from transmission after lockdown
Rasheeda Bibi has five rupees to her name. A worker in India's sex industry, she lives in the narrow lanes of Kolkata's Kalighat red light area with her three children in a room she rents for 620 rupees (£6) a month.
As a thunderstorm rages through the city, Bibi worries about the leaky roof of her small room.
It is now a month since India went into total lockdown on 26 March to contain the spread of Covid-19. With no clients, Bibi's savings have dwindled. She has no money left for food, or sanitary towels for herself and her daughters, let alone for fixing the roof.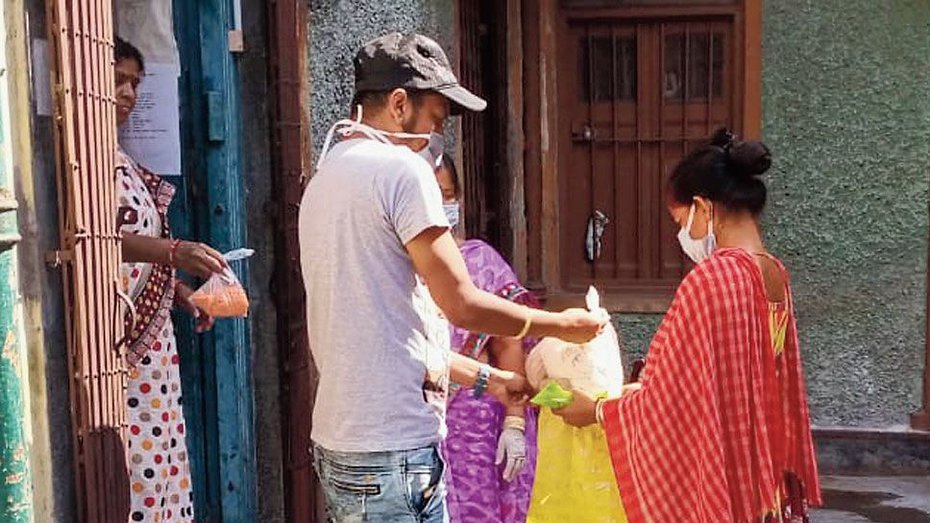 Ration for the distressed in red-light zones of Calcutta

By Anasuya Basu and Chandreyee Ghose in Calcutta | Published 10.04.20, 2:05 AM | Updated 10.04.20, 2:05 AM
No livelihood, no home to go to and little chance of social distancing have left around 10,000 residents of Sonagachhi, Rambagan, Jorabagan, Bowbazar and adjoining areas staring at starvation.
With 472 million children, India has the largest child population in the world and campaigners say the lockdown has impacted around 40 million children from poor families.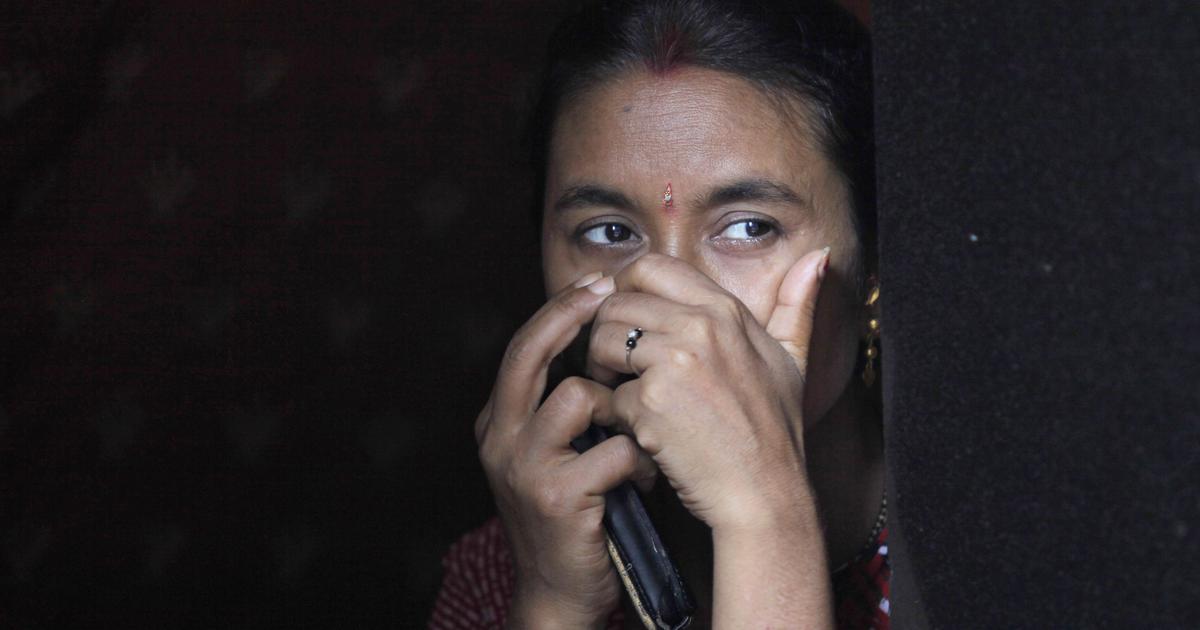 'With HIV, we had protection. What to do now?'
Apr 20, 2020 · 09:00 am | Ipsita Chakravarty
Covid lockdown takes toll on India's red light areas
Work has stopped for Seema after the lockdown began. She lives in the red light area in Delhi's Najafgarh and belongs to the Perna community, which has seen generations of women pushed into the sex trade. Money is drying up and she has four children to feed.
"We buy a kilo of atta [wheat flour] for Rs 20 and most of it goes in feeding the children," Seema said. Vegetables are scarce. If they are lucky, a chilli or a tomato may be eaten with the rotis. For the four adults in the house, there is little to go around.